Plantas S.A. – Activity
The success of farmers depends to a large extent on their ability to purchase...
Stable quality,
Right Supply (Deliverance) and
Appearance of seedlings.
PLANTAS recognizes Farmer's need and is committed to develop and produce plants of the highest quality possible, while provides information and services in order to achieve the highest possible success, in crop development.
Plantas produce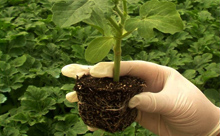 Grafting Plants:
Watermelon, melon, cucumber, tomato, pepper, eggplant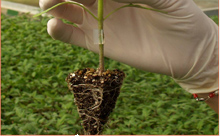 Ordinary (non grafting) Plants:
Tomato, pepper, eggplant, watermelon, melon, squash, cucumber, lettuce, cabbage, broccoli, cauliflower